The Centre's Advisory Group is comprised of Law Faculty members with expertise in Constitutional law: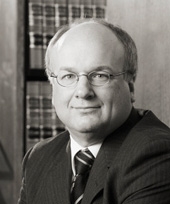 BIOGRAPHY Kent Roach is is Professor of Law and Prichard-Wilson Chair of Law and Public Policy at the Faculty of Law. He is a graduate of the University of Toronto and Yale University, and a former law clerk to Justice Bertha Wilson of the Supreme Court of Canada. He has served as research director in multiple inquiries, and represented Aboriginal and civil liberties groups in many interventions before the courts. In 2002, he was elected a Fellow of the Royal Society of Canada, and in 2013 he was one of four academics awarded a Trudeau Fellowship.
RECENT WORK "Enforcement of the Charter — Subsections 24(1) and 52(1)" Supreme Court Law Review (2013), 62 S.C.L.R. (2d).  See more of Kent Roach's work.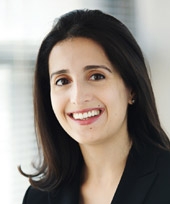 BIOGRAPHY Yasmin Dawood is an Associate Professor at the Faculty of Law and the Department of Political Science with a B.A. from University of Toronto, an M.A. and Ph.D from University of Chicago, and a J.D. from Columbia Law School. She is also the Canada Research Chair in Democracy, Constitutionalism, and Electoral Law. She has testified before Parliament as an election law expert, and been interviewed on election law issues by CBC Radio, The Agenda, and Power and Politics. Prior to joining the Faculty of Law she was a Postdoctoral Fellow at the Centre for Ethics, University of Toronto.
RECENT WORK The Senate Reference: Constitutional Change and Democracy, 60 McGill Law Journal 737-761 (2015). See more of Yasmin Dawood's work.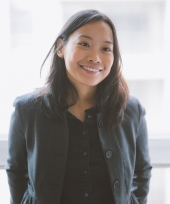 BIOGRAPHY Anna holds an SJD from Harvard Law School where her dissertation was awarded the John Laylin Prize for best paper in international law. She received her JD and AB degrees from the Ateneo de Manila University in the Philippines. Prior to coming to Toronto, she held a postdoctoral fellowship at the Baldy Center for Law and Social Policy based in SUNY Buffalo Law School, and a graduate fellowship in ethics with the Edmond J. Safra Center for Ethics at Harvard University. She worked as a law clerk for the Philippine Supreme Court and was a consultant to the Philippine government negotiating panel with the Moro Islamic Liberation Front.
RECENT WORK "Exporting Freedom: Religious Liberty and American Power" (Harvard University Press, 2016). See more of Anna Su's work.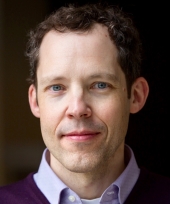 BIOGRAPHY Malcolm Thorburn is an Associate Professor at the Faculty of Law, with a B.A. and J.D. from University of Toronto, an M.A. from University of Pennsylvania, and an LL.M. and J.S.D. from Columbia University. In 2000-2001, he served as Law Clerk at the Supreme Court of Canada for Mr. Justice Louis Lebel, and he has been a visiting fellow at the Australian National University, University of Munich, the French National Centre for Criminology and Magdalen College, Oxford.
RECENT WORK "Constitutionalism and the Limits of the Criminal Law" (PDF) in R.A. Duff, Lindsay Farmer, S.E. Marshall, Massimo Renzo, and Victor Tadros eds, The Structures of Criminal Law(Oxford University Press, 2011). See more of Malcolm Thorburn's work.
BIOGRAPHY John Norris received his LL.B. from the University of Toronto in 1991 and maintains a trial and appellate practice in criminal, constitutional and national security law. He practices in association with Cavalluzzo Shilton McIntyre Cornish LLP. John is a Special Advocate for security certificate proceedings, and acts regularly for public interest groups on appeals before the Supreme Court of Canada. He is also a Director of the Canadian Council of Criminal Defence Lawyers
Read about his teaching and writing on his website.